Fiesta Parade Entry Application
Thank you for your interest in participating in the 2023 Our Lady of Guadalupe Fiesta Parade.  This year the parade will take place on Saturday, July 15th, 2023. Please fill out and submit the application below.  When your application is received it will be reviewed by the Fiesta Parade Chair and you will be contacted if further information is required.  If you have questions regarding the parade or this Application, please contact Richard Vasquez (Parade Chair) at: 785-633-1604 or email ricmarv@yahoo.com.
Completed applications should be submitted to Richard Vasquez by June 30th, 2023
Guidelines for Parade Entries:
All vehicles must comply with all applicable laws and be operated by a licensed driver
Candy may be handed out to parade viewers by parade walkers, throwing candy from vehicles/floats is prohibited
Distribution of any political materials is prohibited
The committee is asking each entry to submit a non-perishable item(s) or toiletries (such as body wipes, toothpaste, etc.) in place of entry fee.  Items collected will be donated to the local food bank or Mission.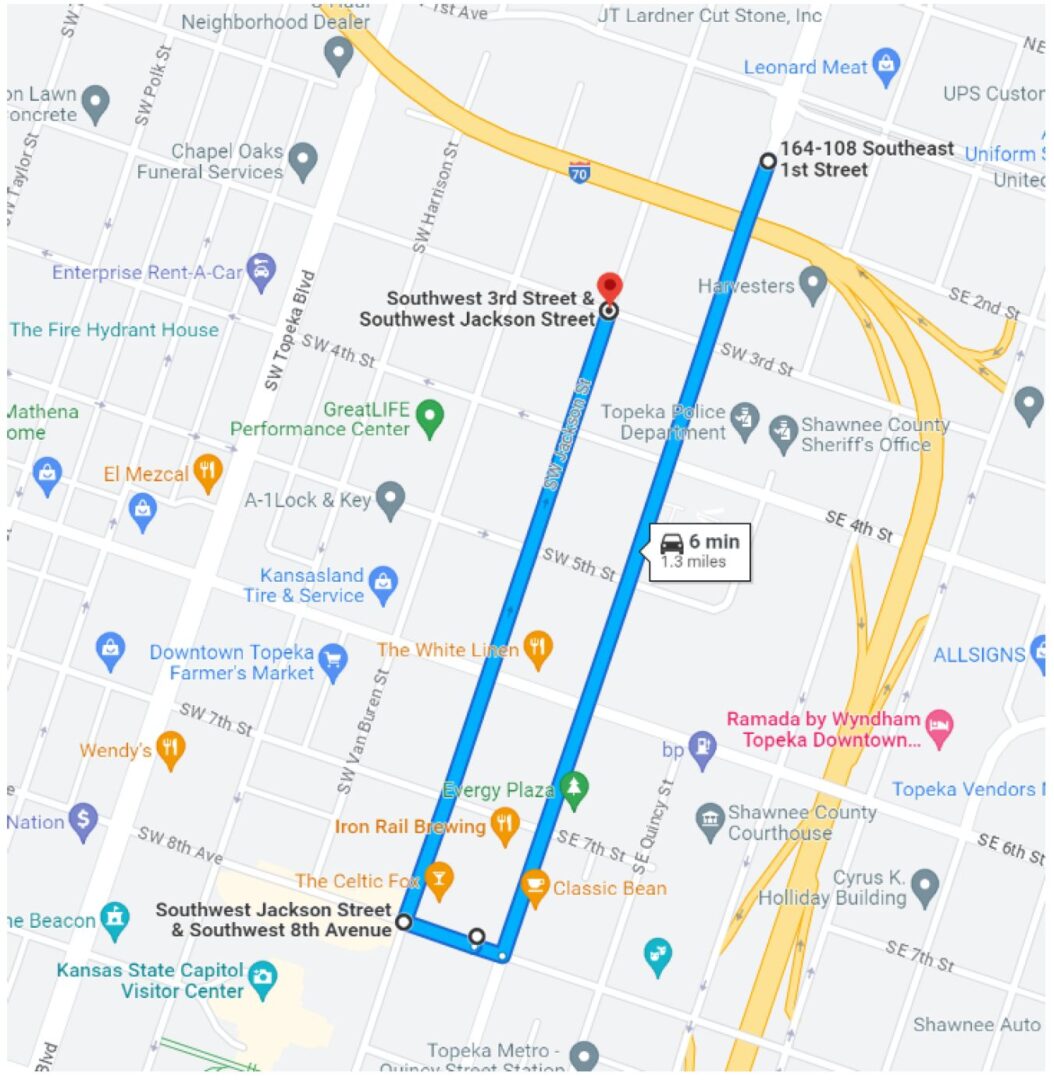 Additional Parade Info:
Staging will take place from 8:30 to 10:30am on Saturday, July 15, 2023
Staging will occur on Kansas Ave. between 1st and 4th street.
The parade will begin promptly at 10:30am
The parade itself will begin at 4th Street on Kansas Ave headed South to 8th St., then West on 8th St to Jackson Ave., North on Jackson Ave. to 4th St., disbanding on Jackson Ave. between 4th and 3rd St.