Your Source for
Fiesta Topeka!
Music, Culture, Dance, Food, Family, Friends, and Fun Await You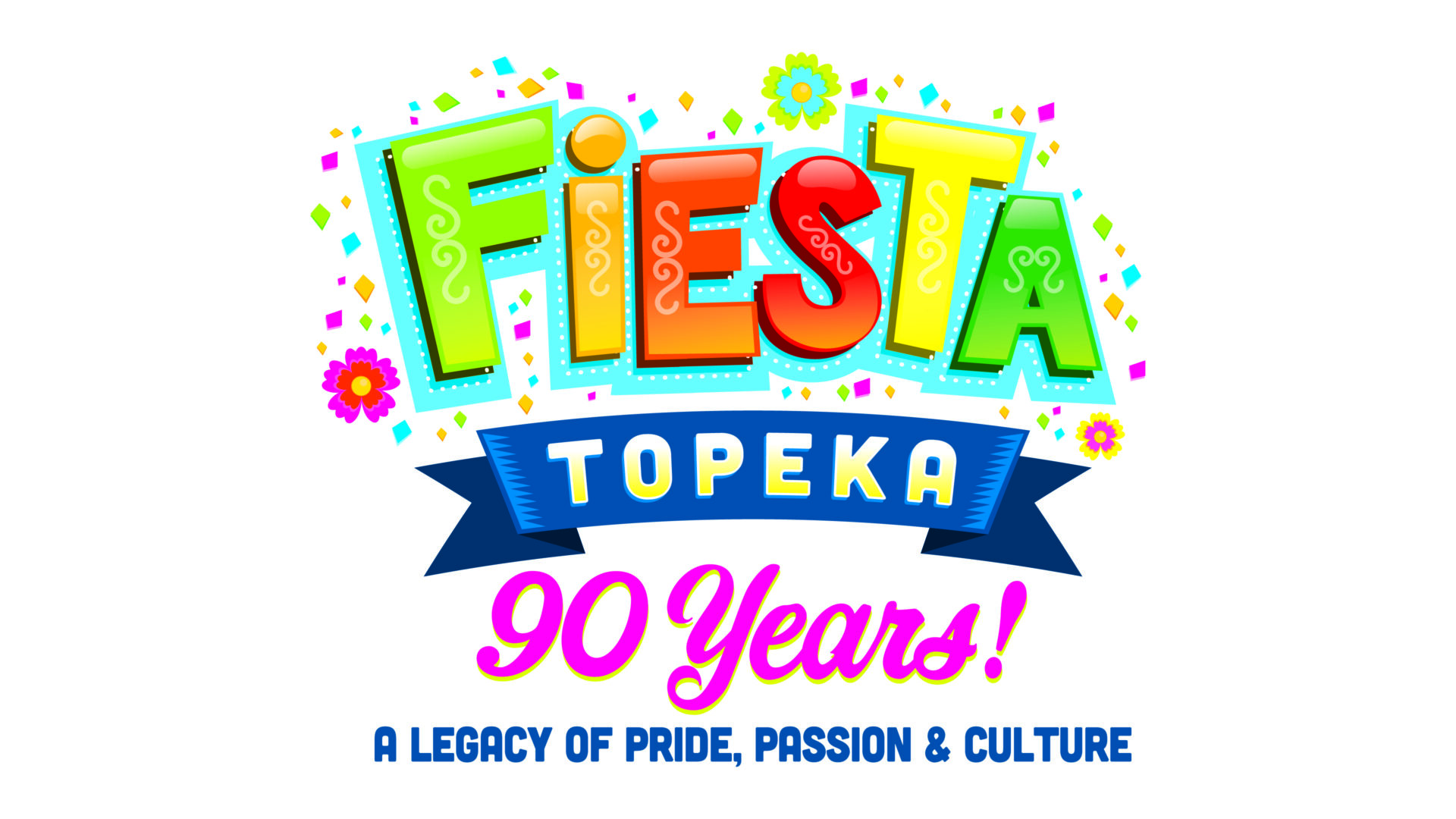 July 3, 2023 – 

No Royalty Food Sales this week – Will be preparing for the Mini-Jamaica

July 8, 2023 – Mini-Jamaica (Mini-Fiesta) at Evergy Plaza – Last Joint Food Sale for Royalty Candidates
Fiesta Topeka Schedule of Events:
June 10th - Fiesta Topeka - Brass Rail Doubles Cornhole Tournament - Cash prizes for winners of each bracket.  Raffles and homemade Mexican food sold by Royalty candidates.  See Flyer for details.

July 8th - Mini-Jamaica ("Mini Fiesta") – The official Fiesta Topeka kick-off event held downtown at Evergy Plaza.  The Mini-Jamaica, pronounced "ha-my-ca", features live musical performances, a taste of the Fiesta's famous traditional Mexican food, as well as various food truck cuisines, treats, and cool beverages.
July 8th - 5K Run/Walk – All age groups and skill levels are invited to participate in the friendly fun as neighbors cheer runners on!  For this year's race results click HERE.
July 15th - Parade – Downtown Topeka comes alive with numerous creative and colorful displays of cars, bikes, floats, and spectacular characters.
July 15th - Coronation Ball – A cherished tradition of royalty where the efforts in fundraising performance determines which young man and young woman is crowned for a yearlong reign as the Fiesta King and Queen.  Click HERE for more information.
July 18th - 22nd - Fiesta Topeka Festival – Shining jewel of summertime fun, the five-day celebration of Mexican culture features food, music, and a full carnival experience!  Click HERE for our lineup of entertainment.
July 18th - 22nd - Art Show – Regional and local artists showcase and sell their art. See unique original art designs.
July 21st - Golf Tournament – The annual tournament takes place at Cypress Ridge Golf Course. Prizes and awards in addition to beverages and meals are provided for participants.
July 22nd - Championship "Celebrity" Fiesta Cornhole Tournament - A new tradition of Fiesta-friendly competition begins.
July 29th - 30th - Pickleball Tournament – A new activity sure to become a treasured tradition.  For more information and registration click HERE.
Fiesta Topeka News Update:
TOPEKA, KS (March 8, 2023) –  The Our Lady of Guadalupe (OLG) Fiesta Topeka Coordinating Committee today announced plans for a 90th anniversary celebration of the beloved cultural festival, Fiesta Topeka, scheduled for July 18-22 on the OLG church grounds (Atchison and Chandler).
What began in 1933 as a modest, single-day church festival in the predominantly Mexican American neighborhood of Oakland in Topeka, has evolved into the single most important celebration of Mexican culture and tradition in the Midwest. Fiesta Topeka continues to be a major fundraiser to educate students and provide staff at Holy Family School.
"Every July we are thrilled because through our Fiesta Topeka we get the opportunity to share with so many people our heritage, our food, our dances, our music. It is just a great time to enjoy as a family," remarked Fr. Dan Coronado, Pastor, Our Lady of Guadalupe Parish. "As we get set to celebrate our 90th year, we really would like to thank all our partners and sponsors for their support to Fiesta Topeka!"
In this monumental year, and with this year's theme, A Legacy of Pride, Passion & Culture, Fiesta Topeka offers all the Mexican traditions & cuisine, music, dance and art that patrons are grown accustomed to. The event will expand across the entire month of July with nine events and activities. The crowning jewel is the Fiesta Topeka Festival which returns to a five-day event, featuring the fan favorite carnival and midway.
"We're pleased to bring a renewed vigor and vision in planning and building on the 90 year legacy. We're so excited to showcase the many new and exciting partnerships and attractions, yet maintain all that people love about our Fiesta Topeka!" said Deborah Ortega, Fiesta Topeka Committee Chair. "There is something for all ages to enjoy!"
Among the national bands performing at Fiesta Topeka include some of San Antonio, Texas top performing groups including two-time Latin Grammy Winner Michael Salgado, Mariachi Azteca de America and LA 45, the next generation of Chicano music.
Fiesta Topeka Presenting Sponsors include: INGEÑUITY, FRITO-LAY INC, RESER's FINE FOOD, and WIBW-TV.
"Frito Lay Inc. is proud to be a Presenting Sponsor and is committed to being involved in Fiesta Topeka 2023 and Holy Family throughout the year. Frito Lay Inc. is all about community pride and involvement." remarked Joseph Leahan, Technical Systems Administrator, FRITO-LAY INC,