Fiesta Activities & Carnival
The Royalty Campaign and Coronation Celebration is back for the 90th Annual Fiesta Topeka in 2023!  Click HERE for more information.
One of the most defining moments in the Fiesta Royalty campaign is the culmination of all the hard work and efforts each candidate and their families experience and the revelation of who the next King and Queen will be for the upcoming year.  This is celebrated at the Coronation Celebration.
The candidates and their families are recognized for their tireless efforts and contributions to the church and community, but most especially for their immeasurable contribution to the education of our children at Holy Family School.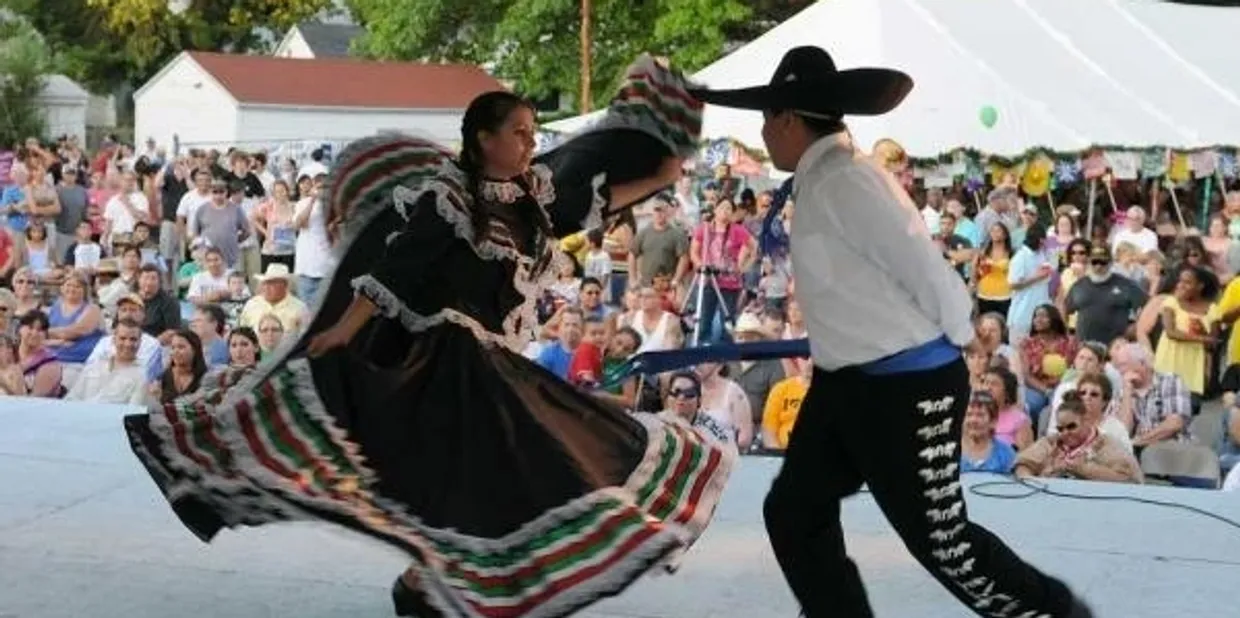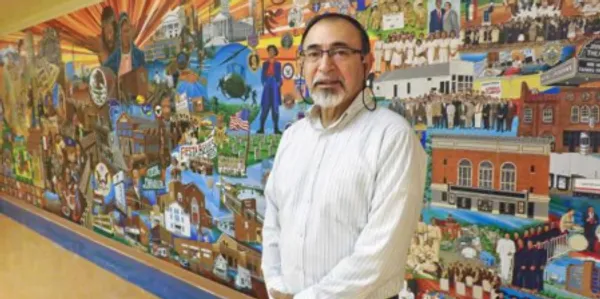 Please join us in the Marlo Cuevas-Balandran Activity Center for this exhibit of color, form, and expression by some uniquely talented families in our barrio community.
The shows start at 4:00 PM - 8:00 PM every day of Fiesta and will be held in the air-conditioned comfort of the new activity center. Joe Rocha, Art Show Coordinator, can be reached at (785) 408-3971.
Fiesta Topeka will feature D&C Pride of Texas Shows, Inc., a premier carnival company in the Midwest based out of Elm Mott, Texas. Pride of Texas Shows is a family owned and operated amusement company, providing rides, games, and food concessions to fairs, festivals, and events throughout the states of Texas, Oklahoma, Kansas, and Nebraska. 
Pride of Texas operates a variety of amusement attractions for all ages including the Zero Gravity, Vertigo, Cliff Hanger, Giant Gondola Wheel, and the Alien Abduction.  As in the past, the plan is to have carnival tickets available separately or in discount blocks.  Wristbands would also be sold each night for unlimited riding. Rides generally begin around 5 PM and end at 11 PM Tuesday through Thursday. On Friday and Saturday, they close at midnight.
The Kids' Corner is back in 2023!!! Children of all ages will enjoy everything that Fiesta Topeka has to offer. The fiesta is a place where people reunite and reminisce about the years gone by and many fond childhood memories.
It is a homecoming of sorts to many people and keeps alive the love and spirit that we all possess as children... with eyes wide open to the world that awaits them and, with each passing day, excited about the joys of life.
Fiesta Topeka is steeped in tradition and is the result of our love and commitment to children and our desire to support their educational journey at Holy Family School.
The Kids' Corner offers face painting, a Moon Walk, crafts, games, balloon animals, and many more activities specially designed for our young Fiesta friends. You can find the children's area on the south side of OLG Church. We hope to see you there!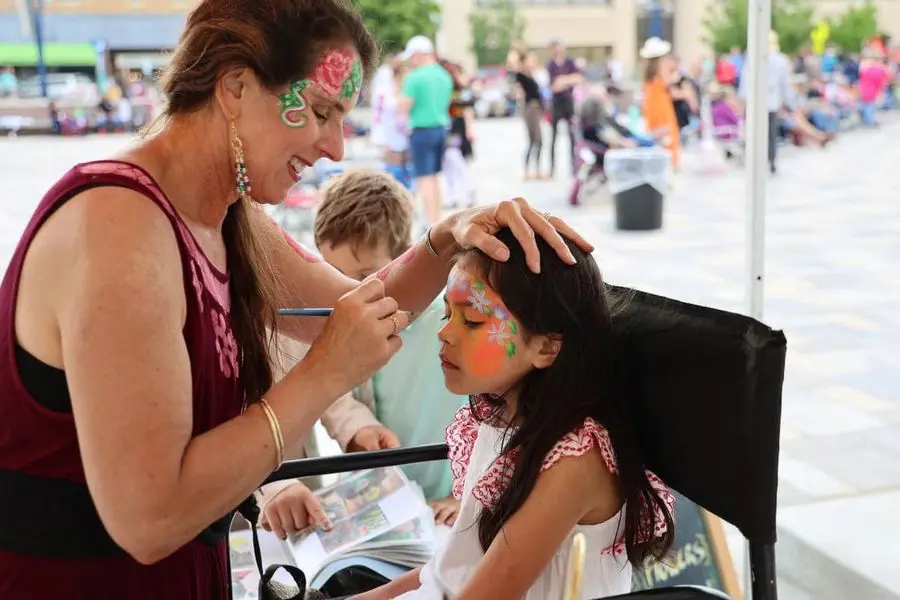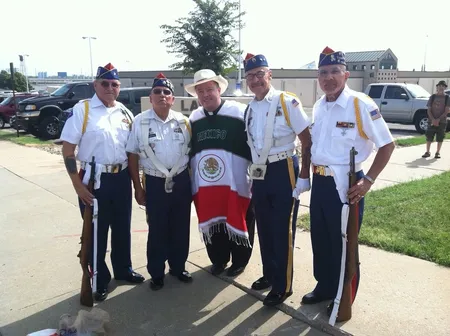 The Fiesta Topeka Mercado is located near the front of the church. It is a wonderful place to purchase authentic Mexican items.
The Mercado offers items such as clothing (fiesta attire), religious items (medals, holy cards, and also hand-made one-decade rosaries), handmade bracelets and jewelry, novelty items, OLG and fiesta souvenirs (postcards, etc.), and much more. 
Fiesta Topeka Golf Tournament to be held on July 21st.
The annual Fiesta Topeka Golf Tournament is scheduled for July 21st at Cypress Ridge Golf Course, 2533 SW Urish Road, Topeka, KS.  The golf tournament begins with 7AM registration and an 8 AM shotgun start. Enjoy the competition and prizes our tournament provides!
The fees for this year's tournament will be $400 per team. This includes green fees and carts. Also, breakfast items and tacos will be served until they are gone. All fees must be paid by July 1st to assure your team's spot in the tournament.
This year the tournament will include Hole Sponsorships - please consider being a sponsor! Joe Gutierrez is coordinating the golf tournament for Fiesta.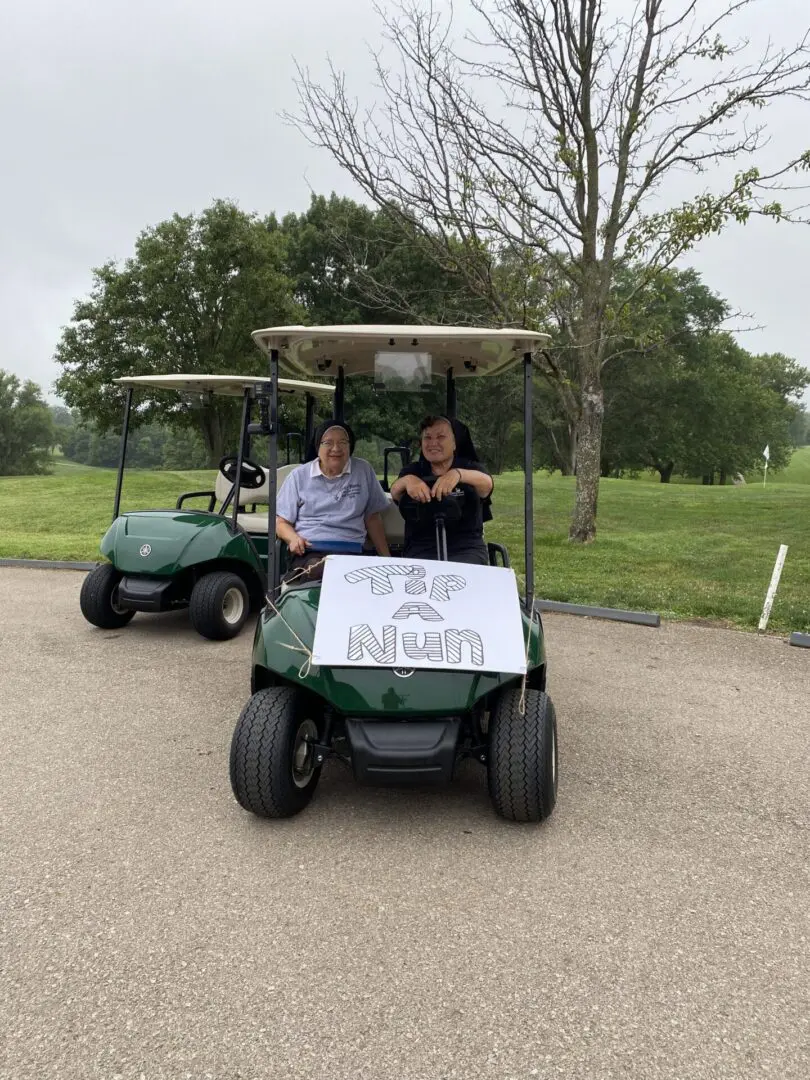 The Fiesta 5k Run/Walk is back in 2023!  
In 1977, it was parishioner Paul Griego's idea and dream to hold a three-mile race as a Fiesta Topeka activity. Each year since then, the parishioners of Our Lady of Guadalupe Church host the annual Fiesta Topeka 5K Run/Walk in the Oakland Community.  
Runners and walkers of all skill levels meet at the Oakland Community Center. You can enter as a runner or as a walker. There are categories for age and gender classifications in the run only.
For more information, contact the Run Coordinator, Angel Griego by email - fiestatopeka5Krunwalk@gmail.com
The Fiesta Topeka 5K Run/Walk will begin at the Oakland Community Center. -- event information to be updated.
Date: Saturday, July 8th, 2023
Place: Oakland Community Center - Sardou and Poplar Streets
Events: 5K Run and 5K Walk – Certified Course
Race Schedule
6:30 - 7:50 AM: Late Registration and Packet Pickup
8:00 AM: Start 5K Run and 5K Walk
Rain or shine, no refunds.
Entry Fee 
$30.00: 1-4 entries through June 29th
$25.00: Minimum of 5 entries
$35 after June 30th
T-shirts are not guaranteed to registrants after June 30th!
Please make checks payable to Our Lady of Guadalupe Church.
Online Registration click HERE
Mail Entries to
Angel Griego by email - fiestatopeka5Krunwalk@gmail.com
Packet Pickup
Friday, July 7th 2023, 5 PM to 7 PM at the Oakland Community Center. Race day packet pickup and registration from 6:30 AM to 7:50 AM.
Age Groups and Awards For 5K Run
Paul Griego Memorial Trophy to the male overall winner. Nate Morales, Sr. Memorial Trophy to the female overall winner. Second and third place overall trophies to males and females.
Age group awards will be presented to the first three male and female finishers in age groups beginning with 10 and under and proceeding upward in five-year increments to and including over 70.
The 5K Walk is a family fun event, and no trophies or awards will be awarded.
Fiesta Pickleball Tournament
The 90th Annual Fiesta Topeka will feature an new event on July 29th and 30th, 2023!  For information and Registration, click HERE.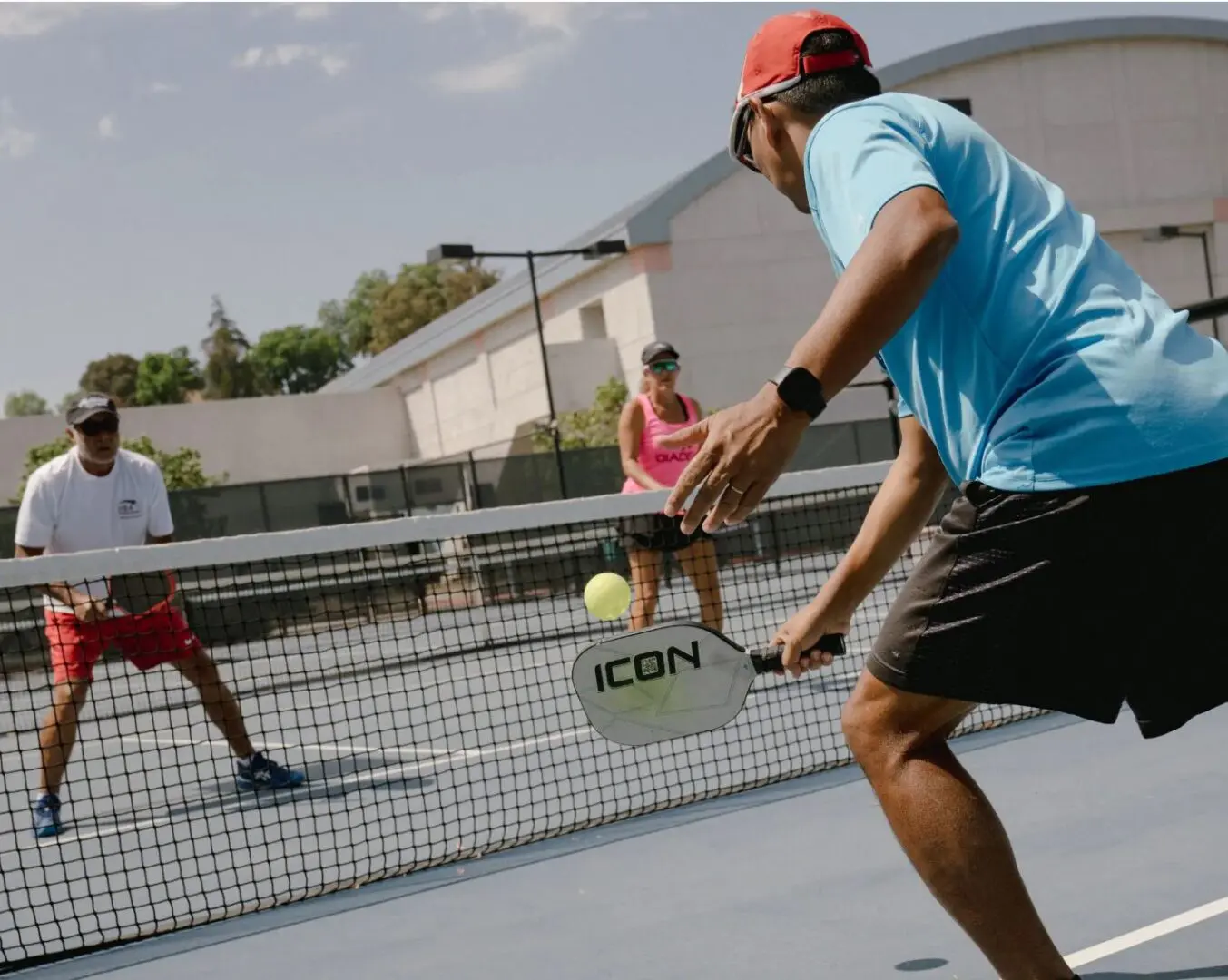 The 2023 Fiesta parade will be held once again in downtown Topeka to celebrate the 90th Fiesta Topeka!  More details to follow.  The Fiesta Committee would like to extend an invitation to all members of our parish families and community organizations to join in the parade as we celebrate the 90th Fiesta Topeka.
Parade Information
The parade will start promptly at 10:30 am Saturday, July 15, 2023
The parade itself will begin at 4th Street on Kansas Ave headed South to 8th St., then West on 8th St to Jackson Ave., North on Jackson Ave. to 4th St., disbanding on Jackson Ave. between 4th and 3rd St.
Staging (check-in and lineup) will start at 8:30 am on Kansas Ave between 1st and 4th Streets, facing south.
Entrants will receive a placard at check-in that morning.
Decorations
All entries for the fiesta parade are encouraged to have fiesta-related decorations. The use of confetti is strictly prohibited by the City of Topeka and Downtown Topeka, Inc.
Candy and Handouts
Throwing candy from vehicles or floats along the parade route is prohibited. This creates a very dangerous situation for youngsters running into the middle of parade entries and vehicles or reaching their hands out under vehicles.
Walkers must distribute candy or novelty items curbside, in a safe manner, no throwing allowed! If you are caught throwing candy, you may be asked to leave the parade. All candy must be given out in its original wrapper.
Parade Rules
There will be no advertising that mentions politicians, political parties, or politically affiliated organizations. This is an event that celebrates our Mexican culture, and not our political beliefs. All vehicles must comply with all applicable laws and be operated by licensed drivers.
In order to help maintain a smooth lineup, entrants must be registered spot in the parade by the parade lineup time. If your entry has more than one float, the best way to ensure you are in order is to arrive at the same time.
If you do not, the parade volunteers cannot guarantee you will be near them, and will not save space for you to do so. The parade committee also reserves the right to refuse entry to any entrant that does not comply with these rules.
The Fiesta Committee is asking each entry to submit nonperishable item(s) or toiletries (such as body wipes, toothbrush, toothpaste, etc., in place of the entry fee. Items collected will be donated to the local food bank or Mission.
Click HERE to go to the online registration page. You can also register via email by sending an email to Richard Vazquez at ricmarv@yahoo.com or call him at 785-266-1604.